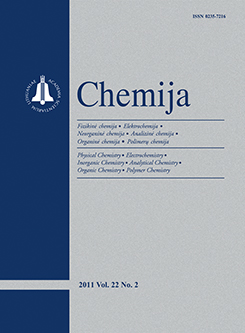 ISSN 0235-7216
ISSN 2424-4538 (online)


2017 m. Nr. 3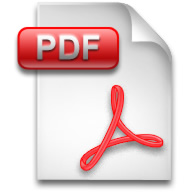 Chemical composition of apple-tree (Malus domestica Borkh.) leaf essential oils.
Despite that essential oils play very important and multifunctional roles (mainly protection function against pests) for apple-tree, the number of studies of the fruiter leaf oils is still very limited.
This research represents the chemical composition of apple-tree (Malus domestica Borkh.) leaf essential oils. Plant material was collected from fruit trees growing in different parts of Lithuania. The oils, prepared by simultaneous hydro-distillation and extraction with organic solvents in a Clevenger-type apparatus, were analysed using GC(FID) and GC/MS methods. The compositions varied both by individual principal constituents and by an amount of fractions. The sesquiterpenoid fraction (26.9–45.7%) was the biggest one in all investigated oils, which contained sesquiterpenenes from 13.7 to 36.0%, and oxygenated sesquiterpenes from 9.7 until 25.0%. The percentage of monoterpenoids varied from 5.3 to 10.1, the amount of diterpenes differed from 3.6 to 27.3%, and the quantity of aliphatic hydrocarbons was 5.2–24.4%. The first three major compounds were found to be (iso)phytol (≤27.3%), (E, E)-α-farnesene (≤22.0%), n-hexyl benzoate (≤13.5%), tridecane (11.0%), and α-cadinol (10.5%) in all the investigated apple-tree leaf oils.
One oil under study could be attributed to the (iso)phytol and another one to the (E,
E)-α-farnesene chemotype, while other oils were of mixed types.

Keywords: Malus domestica Borkh., leaf essential oils, (E, E)-α-farnesene, (Z)-3-hexenyl benzoate, (iso)phytol
Issues:
2017 - Vol.28
No. 1, No. 2, No. 3, No. 4
2016 - Vol.27
No. 1, No. 2, No. 3, No. 4
2015 - Vol.26
No. 1, No. 2, No. 3, No. 4
2014 - Vol.25
No. 1, No. 2, No. 3, No. 4
2013 - Vol.24
No. 1, No. 2, No. 3, No. 4
2012 - Vol.23
No. 1, No. 2, No. 3, No. 4
2011 - Vol.22
No. 1, No. 2, No. 3, No. 4
2010 - Vol.21
No. 1, No. 2-4
2009 - Vol.20
No. 1, No. 2, No. 3, No. 4
2008 - Vol.19
No. 1, No. 2, No. 3-4
2007 - Vol.18
No. 1, No. 2, No. 3, No. 4
2006 - Vol.17
No. 1, No. 2-3, No. 4
2005 - Vol.16
No. 1, No. 2, No. 3-4
2004 - Vol.15
No. 1, No. 2, No. 3, No. 4
2003 - Vol.14
No. 1, No. 2, No. 3, No. 4
2002 - Vol.13
No. 1, No. 2, No. 3, No. 4
2001 - Vol.12
No. 1, No. 2, No. 3, No. 4