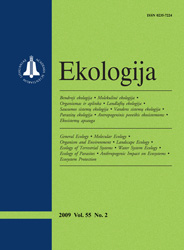 ISSN 0235-7224
ISSN 2029-0586 (online)


2008 m. Nr. 3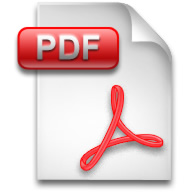 The influence of long-term application of mineral fertilizers on the biological activity of Cambisols
Long-term fertilization trials were established in Lithuania on moraine sandy loamy Epicalcari-Endohypogleyic Cambisol in 1971 and limnoglacial silty loamy Endocalcari-Epihypogleyic Cambisol in 1990. This paper presents experimental data influence on the of long-term application of mineral NPK fertilizers on soil biological activity in the period 1999–2002.
The results show that in the soils developed on different glacial deposits the enzymatic activity and respiration intensity are different: in limnoglacial silty loamy Cambisol the urease activity is higher, while in moraine sandy loam activity of saccharase, dehydrogenases and soil respiration intensity are higher.
In sandy loamy Cambisol with permanent annual fertilization of 180 kg ha–1 phosphorus in combination with nitrogen and potassium fertilizers, the content of available phosphorus in soil increases from 43–61 to 499–503 mg kg–1 and therefore lowers the activity of enzymes. Thus, such fertilization is unacceptable from the ecological point of view. However, in silty loamy Cambisol, the change of available phosphorus in soil under intensive fertilization is insignificant, and changes of enzymatic activity are slight.
Mineral fertilizers inhibited the activity of oxidation–reduction enzyme dehydrogenases in both soils, while saccharase did it only in silty loamy cambisol. The highest soil respiration intensity expressed as carbon dioxide content was determined in sandy loamy Cambisol on fertilizing the agricultural plants with nitrogen and potassium fertilizers.
Keywords: Cambisol, enzyme activity, soil respiration, mineral fertilizers
Issues:
2011 - Vol.57
No. 1, No. 2
2010 - Vol.56
No. 1-2, No. 3-4
2009 - Vol.55
No. 1, No. 2, No. 3-4
2008 - Vol.54
No. 1, No. 2, No. 3, No. 4
2007 - Vol.53
No. 1, No. 2, No. 2.priedas, No. 3, No. 4
2006
No. 1, No. 2, No. 3, No. 4
2005
No. 1, No. 2, No. 3, No. 4
2004
No. 1, No. 2, No. 3, No. 4
2003
No. 1, No. 2, No. 3, No. 4
2002
No. 1, No. 2, No. 3, No. 4
2001
No. 1, No. 2, No. 3, No. 4