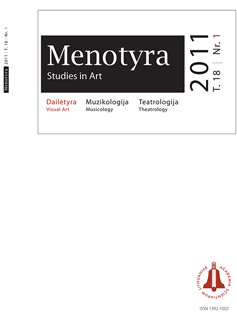 ISSN 1392-1002
ISSN 2424-4708 (online)


2016 m. Nr. 3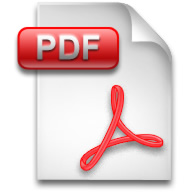 View on Sacred Minimalism and music by Pēteris Vasks as incarnation of theological ideas
Music of Pēteris Vasks (1946) presents him as one of the most significant Latvian composers and the most popular representative of Latvian music culture abroad as well, who this year (2016) is celebrating his 70th jubilee and whose education is connected with Lithuania as well.
Pēteris Vasks in his creativity tends to speak about global and timeless problems. Birth and death, hate and forgiveness, harmony like a choral and dissonant chaos are themes that are represented in many different sonic forms of the composer's works. Though he has mastered and synthesized in his own language many different 20th century composition techniques, the dominating musical expression is his desire to certify the necessity of a harmonic global feeling, to renew the worth of classical music and bestow upon it a new sound. Altogether, neoromanticism is clearly sensed in the music works by Pēteris Vasks alongside with an echo of a new expression of the spiritual aesthetics – New Spirituality, New Simplicity or Holy Minimalism.
The ideas of the Latvian composer have achieved some kind of theological level, creating his own lexicon of musical means of expression as the way to show his faith. Therefore, this paper considers such actual tendencies of music creations by Pēteris Vasks:
• Preaching through the sounds as a phenomenon of the direction of New Spirituality;
• Semantics of the Block chords' texture or chorale as the most prevalent presentation of thinking;
• Chorale and obstruction as dominating textures that reveal the struggle between good and evil;
• Birdsong and bird symbol perception as a mediator between God and humans – the continuation of ornithological-theological input of Olivier Messiaen;
• The untraditional, modern usage of traditional sacred genres and their elements that nowadays allows for preaching through the music in concert halls.
Each of the above-mentioned themes alongside with the lineage of Pēteris Vasks has its own theological source and presents not only the style of Latvian composers, but allows for a deeper understanding of Sacred Minimalism aesthetical and stylistical conception as well.

Keywords: Pēteris Vasks, sacred music, Holy Minimalism, spirituality, contemporary music
Numeriai:
2016 - T.23
Nr.1, Nr.2, Nr.3, Nr.4
2015 - T.22
Nr.1, Nr.2, Nr.3, Nr.4
2014 - T.21
Nr.1, Nr.2, Nr.3, Nr.4
2013 - T.20
Nr.1, Nr.2, Nr.3, Nr.4
2012 - T.19
Nr.1, Nr.2, Nr.3, Nr.4
2011 - T.18
Nr.1, Nr.2, Nr.3, Nr.4
2010 - T.17
Nr.1, Nr.2, Nr.3, Nr.4
2009 - T.16
Nr.1-2, Nr.3-4
2008 - T.15
Nr.1, Nr.2, Nr.3, Nr.4
2007 - T.14
Nr.1, Nr.2, Nr.3, Nr.4
2006
Nr.1, Nr.2, Nr.3, Nr.4
2005
Nr.1, Nr.2, Nr.3, Nr.4
2004
Nr.1, Nr.2, Nr.3, Nr.4
2003
Nr.1, Nr.2, Nr.3, Nr.4
2002
Nr.1, Nr.2, Nr.3, Nr.4
2001
Nr.1, Nr.2, Nr.3, Nr.4